DEAR SPIRITUAL TRAVELER,
Would You Love to Discover
Ancient Secrets to Effortless and Profound Spiritual Awakening
(amidst the chaos of life)?
You're one step away from a magical path that gently guides you away from stress, emptiness, and restlessness into deep inner peace, spiritual love, freedom, and joy.
Each step you take on this journey allows you to feel stronger and more at peace with yourself and the world. You begin to navigate emotions, leave your worries behind, and discover the radiance of inner healing, fullness, and grace. You come into the feeling that you have already attained everything and life is blessed.
Why we created this training?
We're living through an amazing time on our planet. Many things are falling apart. Our lives have become less stable as the speed of change has increased.
This leads many people to feel lost, confused, and anxious. And when things are falling apart its normal to wonder if freedom from stress, worry, and despair is even attainable!
We created this powerful, proven course for you as a lighthouse of hope and strength in turbulent times.
This course is built upon ancient secret teachings that re-awaken your own inner power. As you explore these insights you will discover your purpose. You will find a sanctuary for your heart, and rest into a feeling of enduring tranquility and deep calm.


How Were These Secrets Revealed?
These profound teachings were hidden for thousands of years until finally revealed in 1936 in mysterious ways (which you'll learn about later). Since then, only a few have been blessed with access to these priceless teachings, mostly taught in small groups or 1-on-1 – until now.
Awaken Your Spiritual Fortune - From the Comfort of Your Home
We are delighted to extend the same rare opportunity that has changed the lives of so many souls to you, right now - no matter where you are.
This priceless course is worth over $21,000 but we want to give it to you for free because we believe everyone in the world deserves to release stress, worry, and confusion and come back home to their own inner state of deep stillness and peace.


You are invited to unlock this ancient wisdom and start your journey today.
This isn't just a course
What you have access to right now is an invitation to learn from experienced spiritual teachers who have been on the path for over 55 years combined.
Shireen and Michael have been practicing, living, and learning these methods and they've uncovered something extraordinary. Now you are invited to join them on this fascinating journey of self-discovery.
And… It's easy!
We've spent over 5 decades practicing and refining these powerful teachings so you don't have to!
After just one session, you'll feel the beneficial effects of this course.
Every session and meditation is designed to guide you further away from stress and closer to clarity, peace, and freedom.
By the end of this transformative journey, the core principles of true awakening will be deeply embedded in you, the soul - and you'll feel you are truly living in a beautiful new world inside yourself.
With every step, you can integrate the positive shifts you make into your daily life seamlessly and easily.
Is this only for advanced level people?
Will this fit into my daily routine?
Do I need to let go of my current meditation or spiritual practices?
Picture Your New Reality
Picture yourself waking up in the morning feeling deep inner calm. You are refreshed and peaceful. You feel full of love and light as you take a few deep breaths and embrace your day.
You look around you and feel a sense of connection with your purpose in life. You're excited about your life and your future.
As you give thanks you are surrounded by God's love and blessings - held in a deep feeling of safety and serenity. You expand your consciousness out and feel you are connected to everything. You are an important part of humanity, positively impacting the planet. Each step you take is sacred and filled with light.
Real Experiences From Real People
"This course is part of a significant body of revealed teachings presented to you by Shireen and Michael. They have spent more than 40,000 hours immersed in meditation practice and exploration and are inspired to share their discoveries and easy practices with you - so you can save time and energy learning all these things on your own. It's a blessing to have the guidance of those who have already tried and tested things - finding out what works - and what doesn't - so you can just glean the benefits on the first session.
- Janie
How does this course improve your life?
"I believe this is an essential course for those who are on a spiritual journey. Peace is no longer a distant goal, but a very natural state of being that is right there for me, a thought and a breath away."
- Ogaana
"This course has brought out a calmer, happier me that I did not know existed. When you take this course, you develop such a connection to the One that it completely changes your life in so many wonderful ways."
- Cheryl
Your Spiritual Life Coaches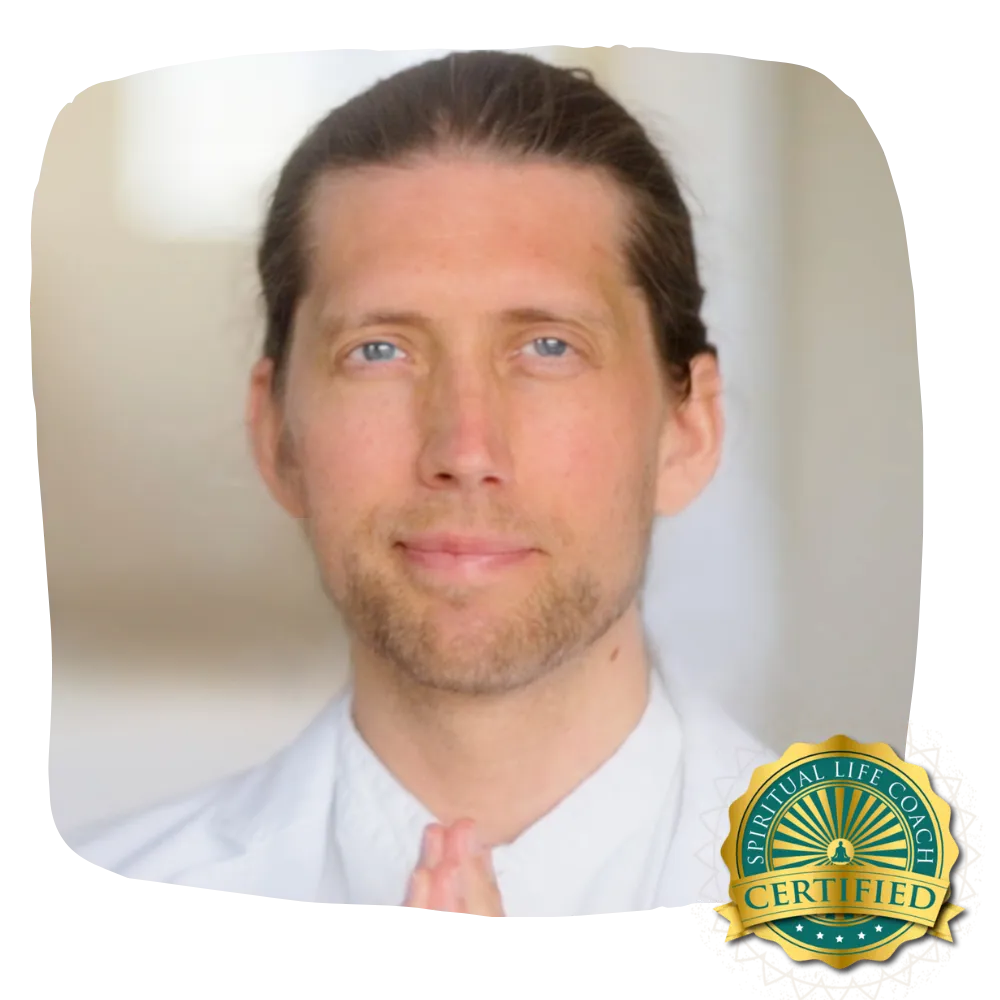 NICE TO MEET YOU
I'm Michael
I am a meditation teacher, bestselling author, and spiritual life coach. I help people all over the world to awaken their highest visions, unlock their genius and systematically transform ideas into tangible income, impact and freedom... without stress, worry or confusion.
At age 18, I had a profound, unexpected spiritual awakening that completely transformed my life and propelled me into a higher state of consciousness and lead me to the life I have today. Namaste.
NICE TO MEET YOU
I'm Shireen
I engaged in advanced spiritual practice for nearly 30 years accumulating a remarkable 20,000 hours of meditation experience. I am the author of four unique books on meditation — Soul Fitness, Oh My Goodness!, True Hollywood Blockbuster, and Insperience the Divine. I also authored 3 popular meditation albums and a deck of spiritual power cards.
I designed and facilitated meditation retreats and workshops to enable participants to easily embrace the perennial wisdom she presents in her meditations and books. I am also the creator and presenter of ReleaseYour Wings YouTube channel. I present intelligent, refreshingly creative, and unmistakably authentic wisdom to powerfully uplift the soul.
Begin your beautiful journey now
Value 

$21,000

 $0 - FREE For You!